Bangerter Homes Of Southern Utah
#1 Custom Home Builder In Southern Utah
42+ Years of Custom Home Contracting Expertise
State of the Art Design Technology
World Class Project Management
Total Craftsmanship Guarantee
Request A FREE Consultation!
Our Custom Home Promise
Bringing Your Ultimate Design Ideas To Life
Every great Custom Home project starts with exciting possibilities. To bring that vision to life, it takes a contractor that can match your inspiration and see the bigger picture.
That builder will also have the best craftsmen with the perfect suppliers and the ideal technology to bring it all together.
At Bangerter Homes Of Southern Utah, we go above and beyond on every project because we share your passion for excellence. It is our privilege to create amazing new spaces in your home. We promise to always exceed your expectations no matter what it takes.
CALL US TODAY FOR A FREE CONSULTATION: (435) 313-4196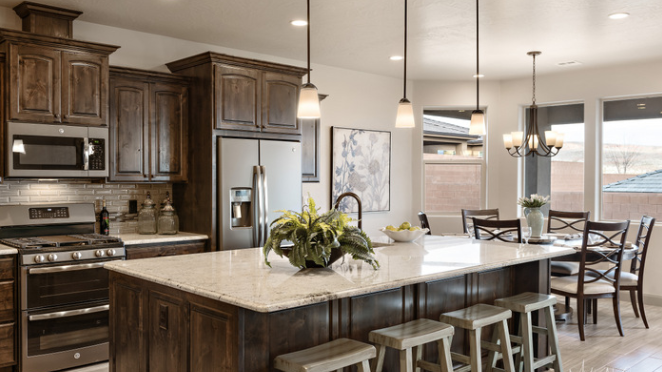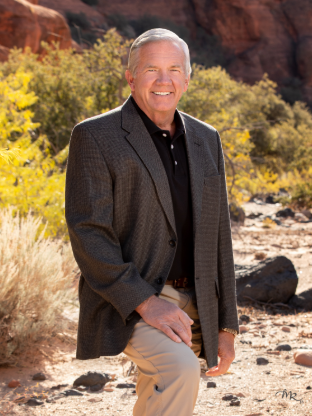 Why Build With Bangerter?
WORK DIRECTLY WITH AN EXPERIENCED BUILDER
Garret Bangerter will be involved through every step of the way, from plan designs to the final walk through.
CUSTOMIZATION AND UPGRADES INCLUDED AT BUILDER'S COST
Your home is built to fit your lifestyle and to last a lifetime. Most plan customization is at no charge unless footage is added or "real costs" are involved.
ENERGY EFFICIENT & BUILT TO LAST
Our homes are built to save you money for years after you move into your new home.
Leadership And Industry Awards
Built For Your Life
It's our motto! Every home is built to meet the specific needs of the homeowner with building practices that make the home last a lifetime. Garret personally oversees the design and construction of each home insuring Superior Quality and Energy Efficiency in every home. Come and join our family and discover your Dream Home "Built for Your Life"!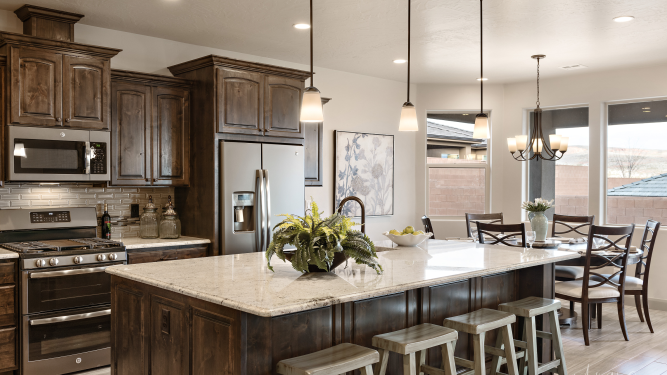 Simply Outstanding Craftsmanship
We are a notch above your typical Home Builder. Our team has extensive Custom Home building experience to achieve ideal results and within budget. That also means we finish projects on time, with results that will take your breath away.

We aim for absolute perfection on every project and won't stop until it's achieved.
Call Us Today at (435) 313-4196


Mission
Whether you are looking for a home in the low $350,000s or the millions, Bangerter has the expertise to help you design the home of your dreams at prices that may surprise you. Your home will be built with extreme attention to detail and many "hidden quality" features that are often overlooked when shopping for a home. Working directly with Garret every step of the way, and you'll discover why when the job is done, our buyers become close friends and our best sales agents! Visit our model home today!
Listen To What Our Clients Say…
Because It's Our Clients That Matter Most
Case Study
​Avoiding Shady Contractors
A lot of Home Builders can say all the right things, but delivering quality work is an entirely different story. That's why it's essential to check references & verify they have the right kind of experience.

Also be sure to verify their license and insurance, plus check their history at your local Better Business Bureau. Most importantly, talk to their clients to find out their experiences first-hand.
Bring Your Dream Home To Life
Call us today to talk about our several custom home plans or we welcome your ideas too! Get some expert tips and receive a free quote!
Custom Home Myth
Focusing On Price
There's a lot to know about Southern Utah Building Codes- and you definitely don't want to learn the hard way. That's why you should never focus solely on price for any Custom Home project. Instead, focus on overall craftsmanship and value.
Receive a Quote Today!


The Cortile was created by taking our most popular plan of the last 5 years and enlarging and redesigning it to fit on almost every lot we have available. Some of the most popular features are a cozy, private courtyard at the front entry and a front hallway with windows to bring the outside in. The Great room is spacious yet cozy with our signature lighted Tray Ceiling and a Beautiful Corner Fireplace. The kitchen features a huge Island Bar and a large pantry. The Master Bedroom and Bath will leave you wanting to linger with a spacious Custom Shower, Large Jetted Tub and Spacious walk in closet. The home is built to save energy from top to bottom with hidden features that will make it last a lifetime.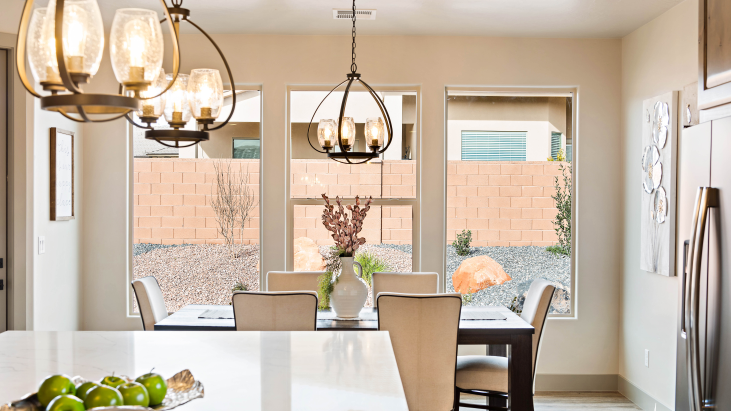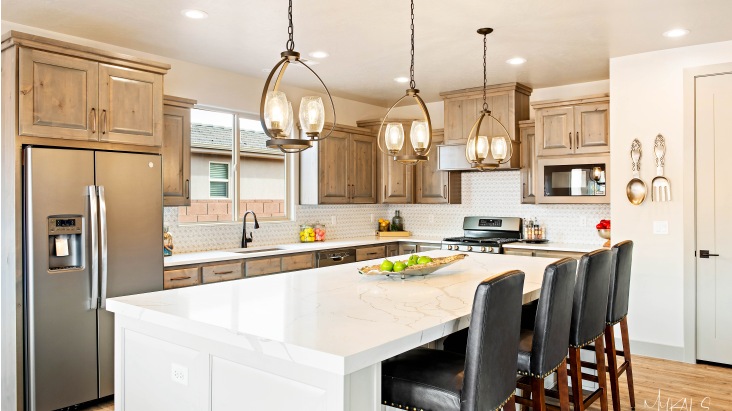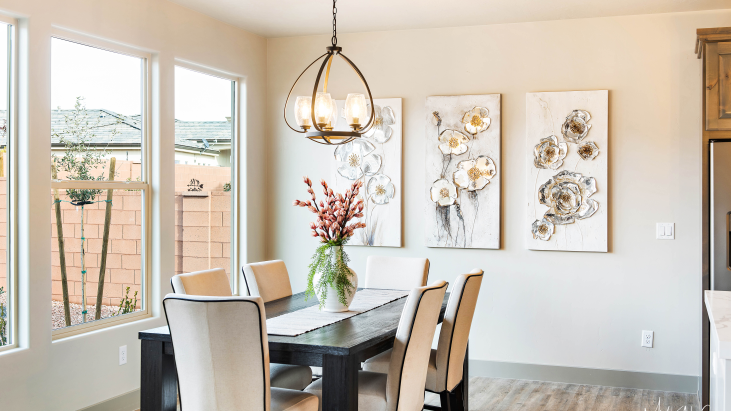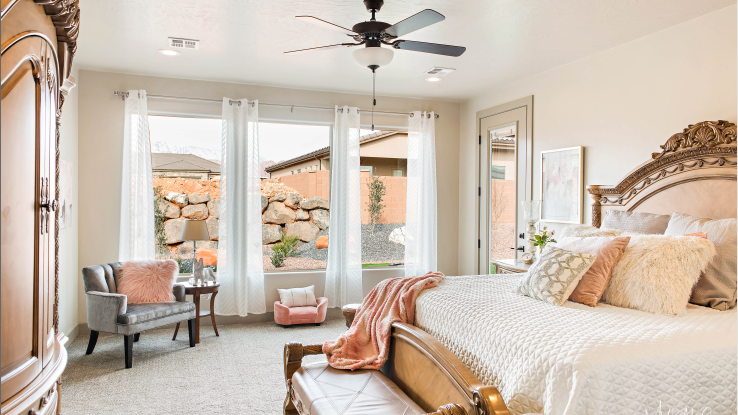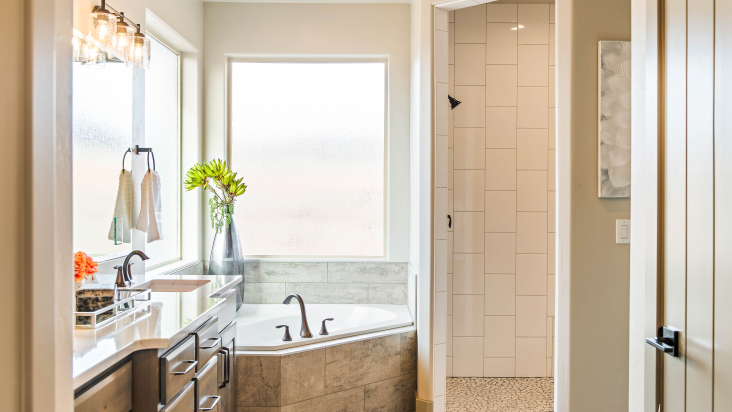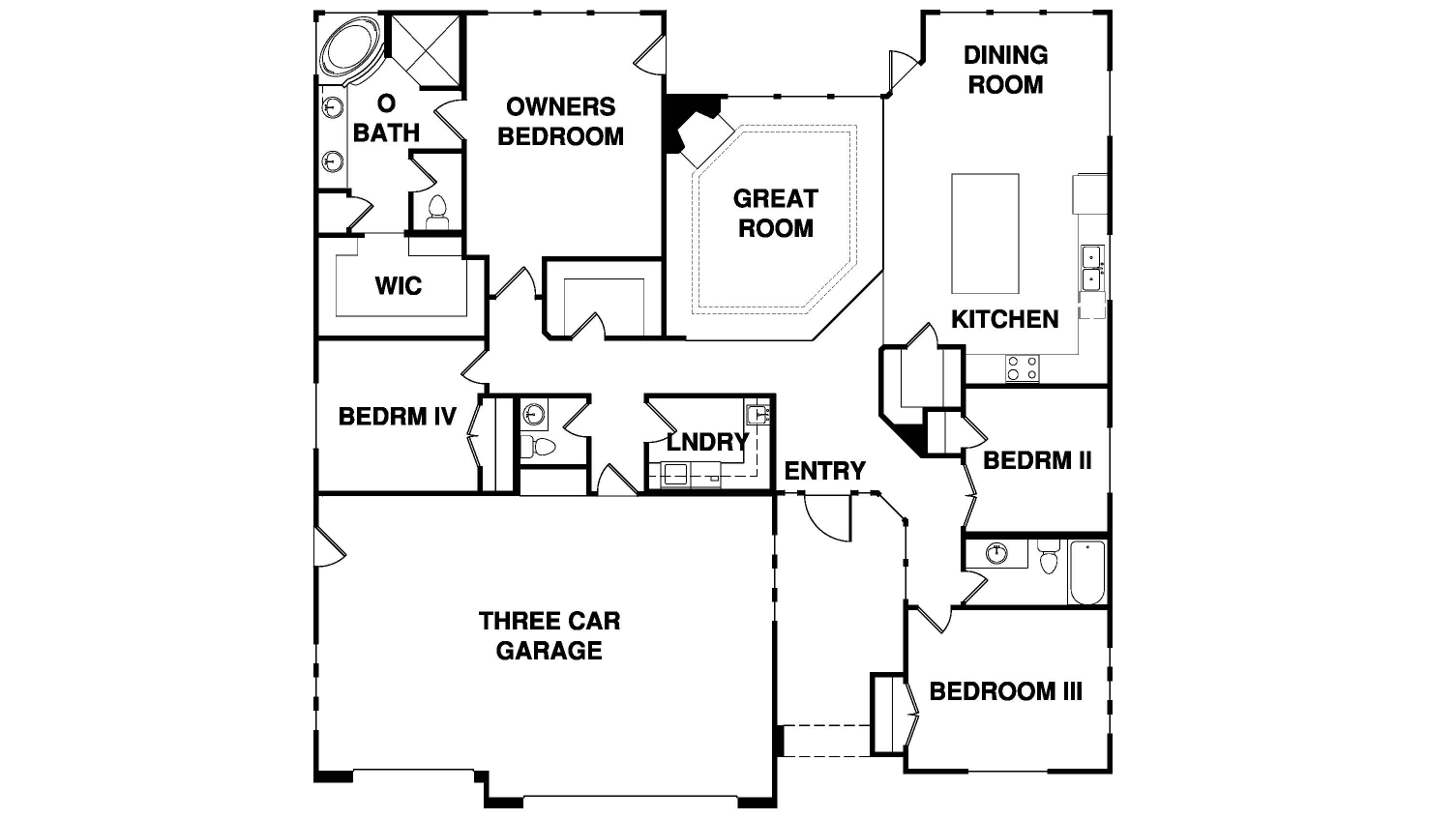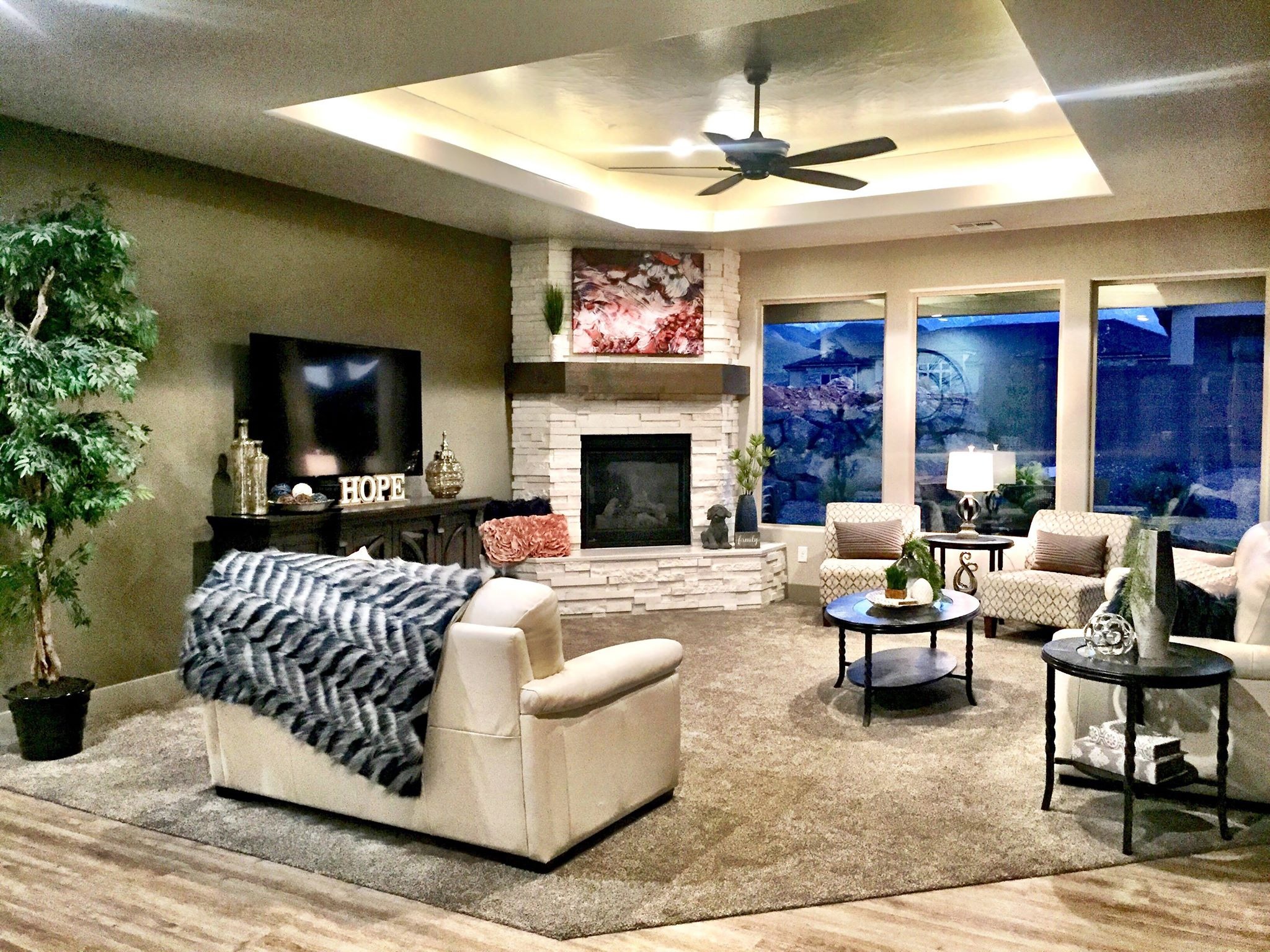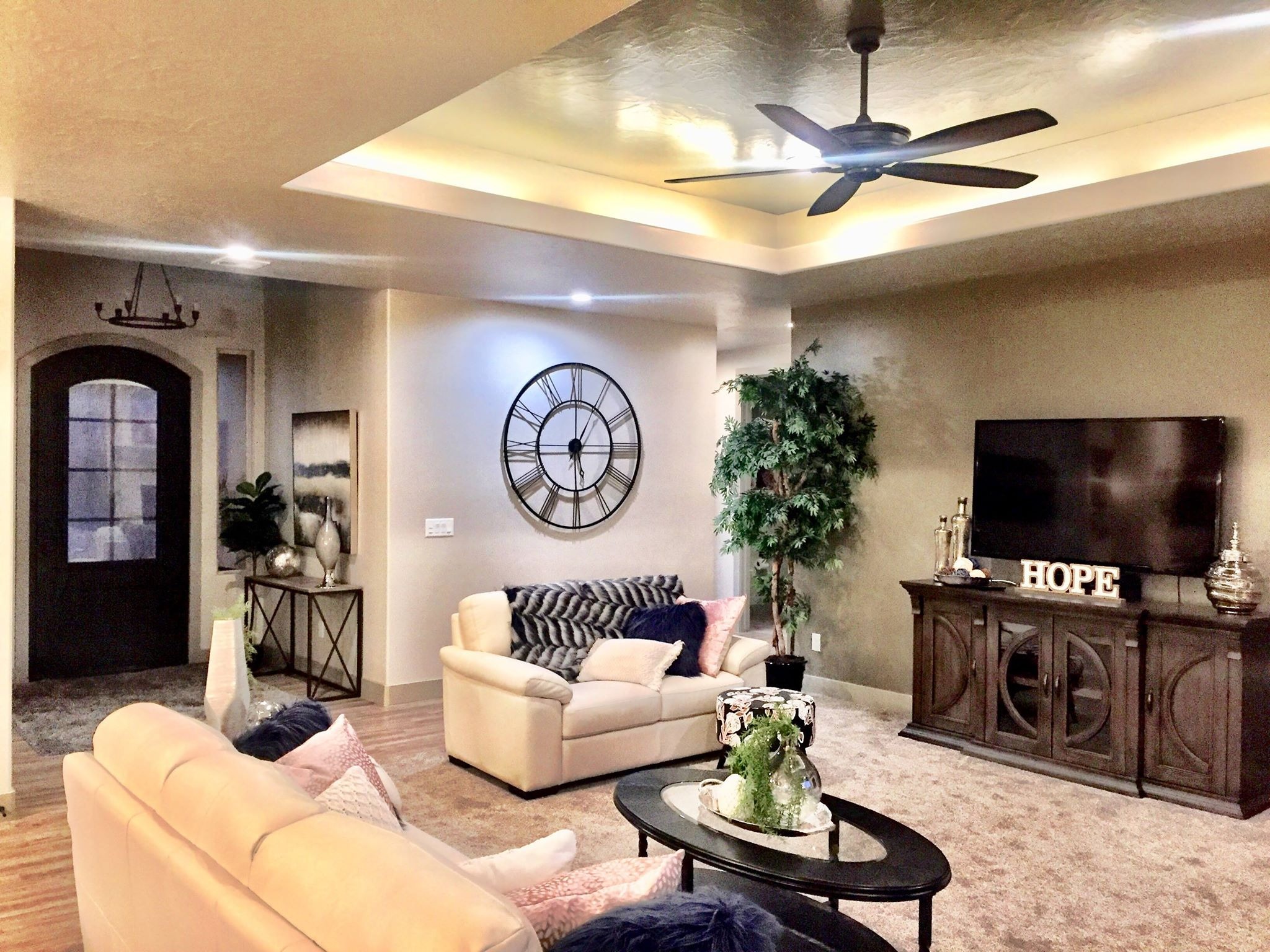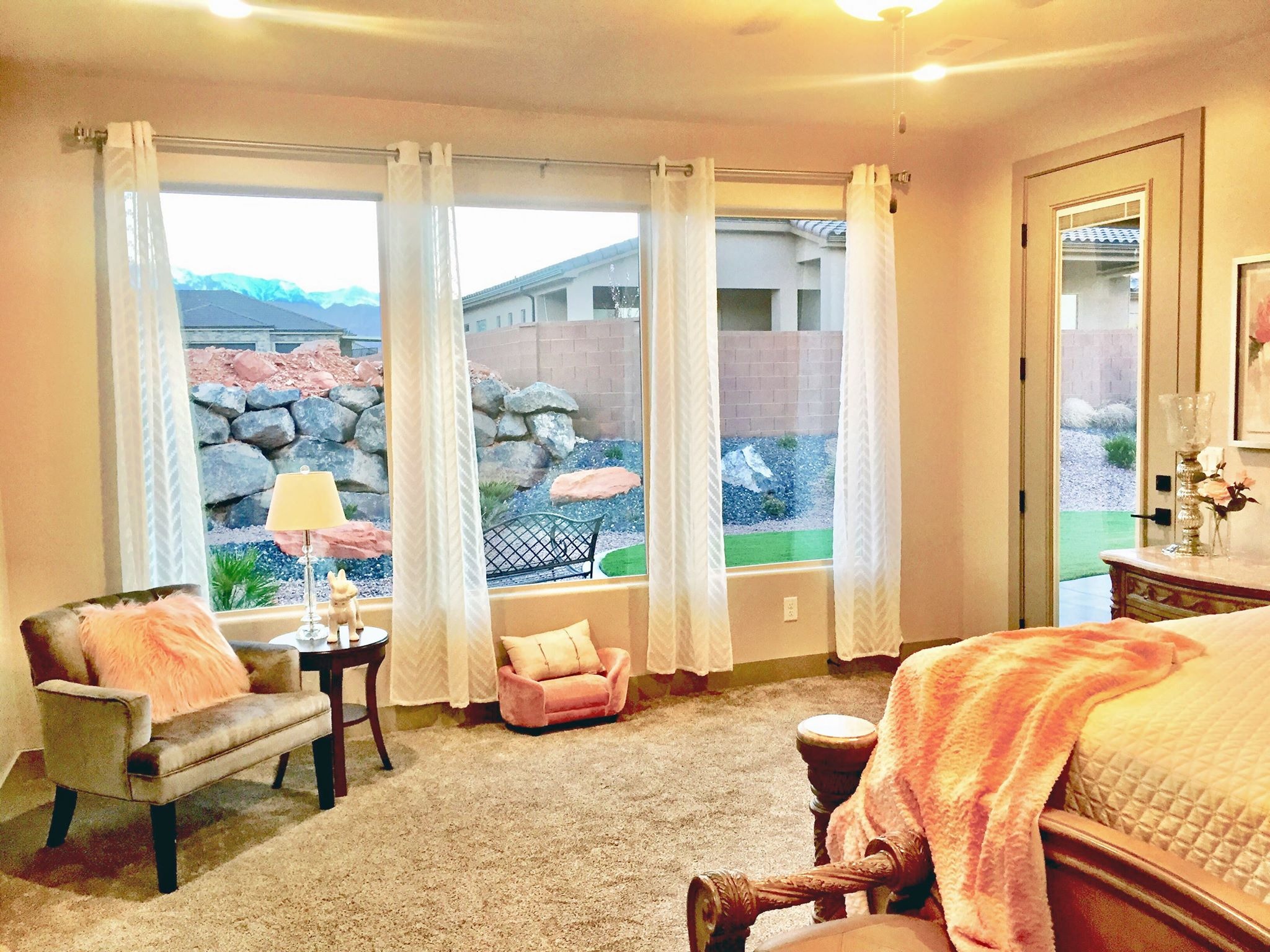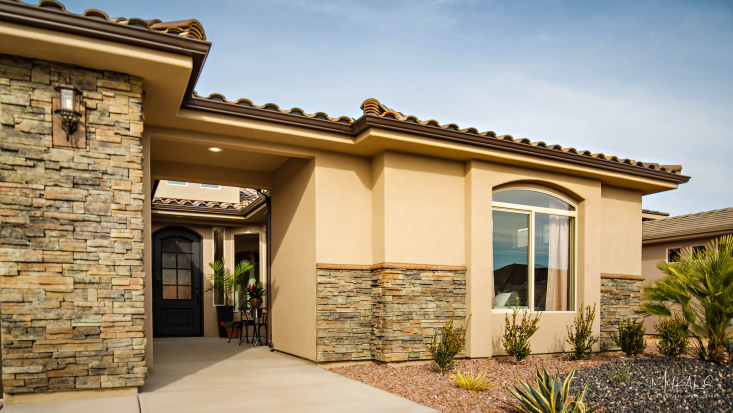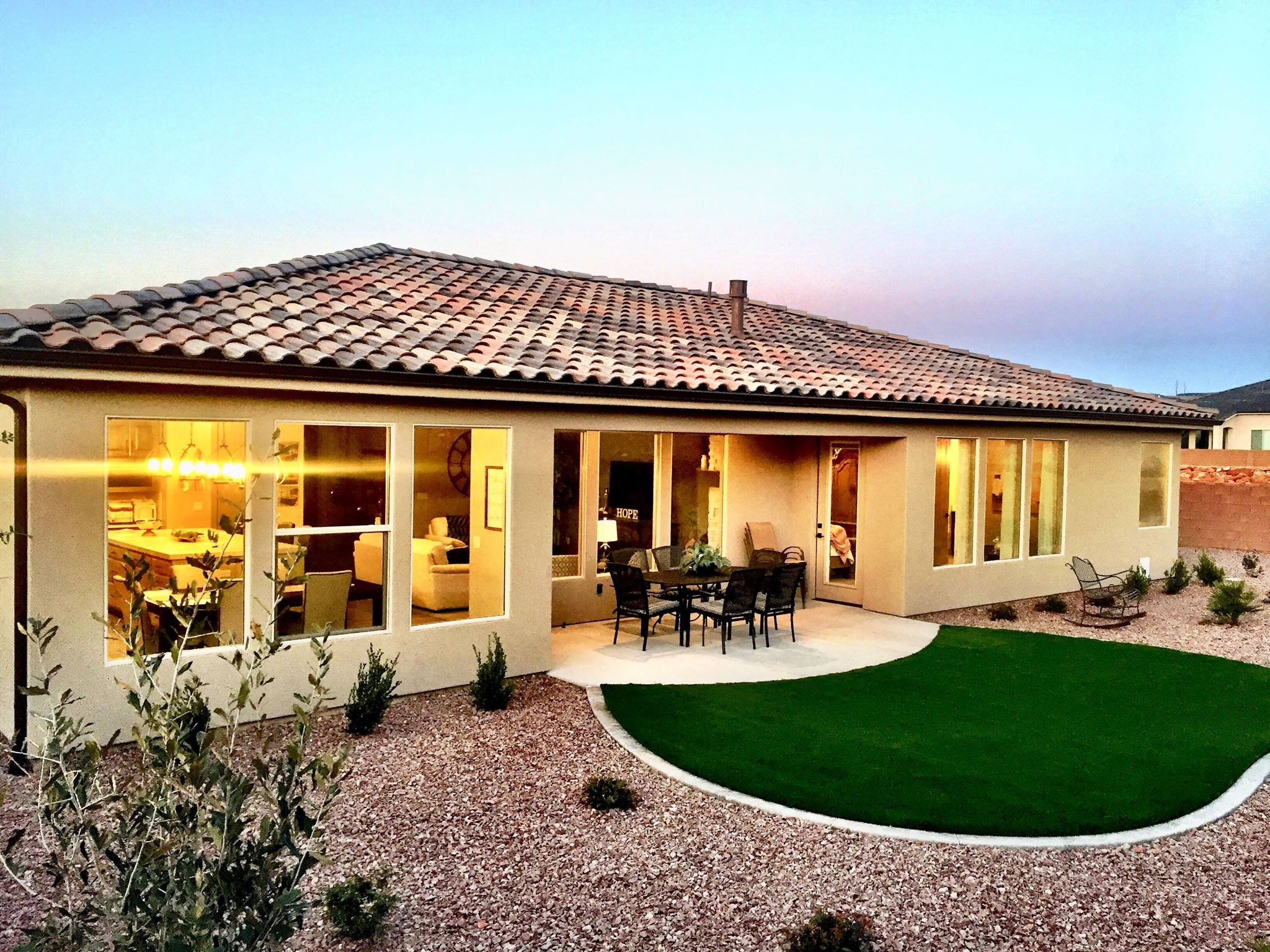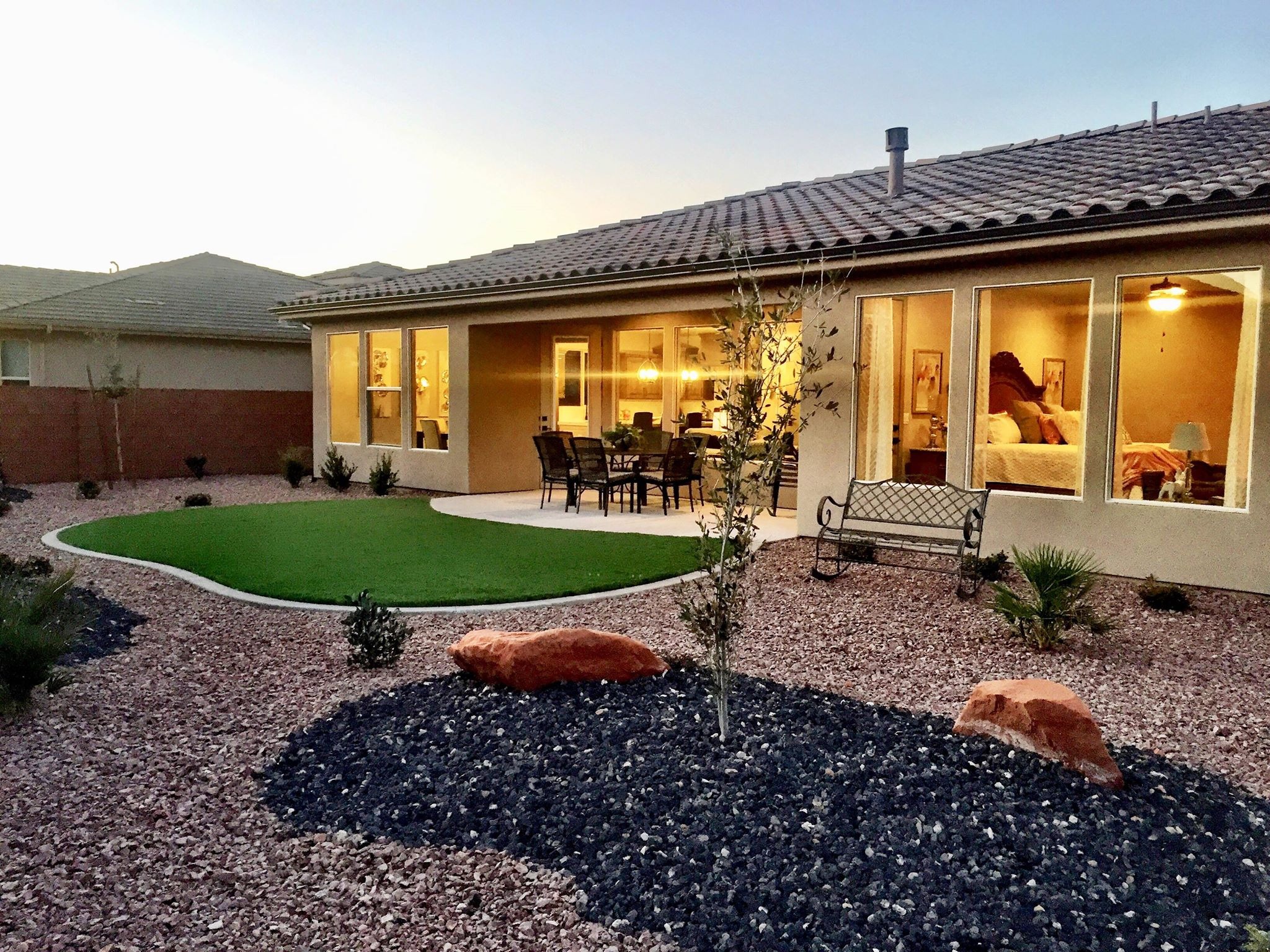 Who We Are
The Ideal Home Building Pros In Southern Utah
Bangerter Homes of Southern Utah has been building homes for 4 generations of Utah families. Garret & Sherra Bangerter bring over 50 years of contracting experience to the table.
The Bangerters have built a reputation in Utah of quality, integrity and value for over 75 years and have been building homes in the St. George area.
The Ideal Build Team
Our contractors have 100+ years combined experience in custom home building alone.
The Ideal Materials
We source from trusted local vendors with connections all over the world.
The Ideal Technology
Seeing is believing- we bring your projects to life at the very start of each project.
We Are The Top Custom Home Builder In Southern Utah
Learn more about how to find the Best Custom Home Builder In Southern Utah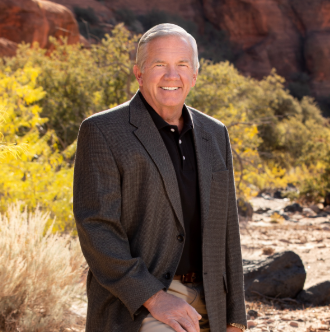 Garret Norman Bangerter

Building houses and making new friends with every buyer is one of the things Garret enjoys most

Some more Notable Accomplishments:


2018--Utah Home Builders Association President
2017 Utah Home Builders Association Vice President
2015-Lifetime Achievement Award
2007 Parade of Homes Chairman
2006-Builder Member of the Year
2005 - President Of Southern Utah Home Builders Association (SUHBA)
2004 - SUHBA Vice President
2003 - SUHBA Vice President
1996 - Best of Show in Parade of Homes
1995 - Best of Show in Parade of Homes
Governor appointed to the Olene Walker Housing Loan Fund Board (for low income families)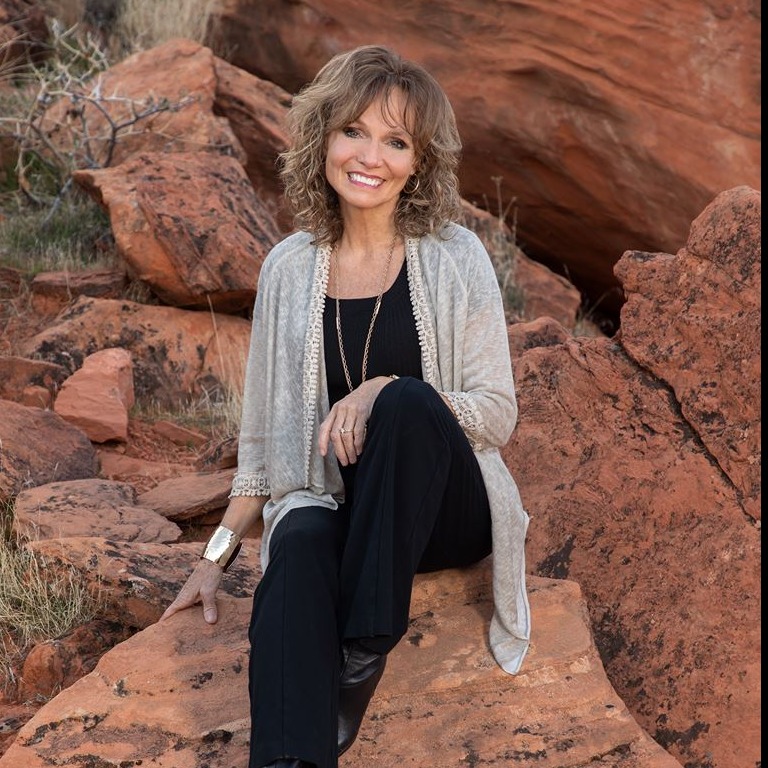 Sherra Bangerter
Vice President (VP) of Marketing

- Setting current and long-term goals for internal teams.
- Develop and implement a cohesive marketing plan to increase brand awareness
- Build relationships with media and stakeholders through creative PR strategies
- Monitor all marketing campaigns and improve them when necessary

- Prioritize marketing projects and allocate resources accordingly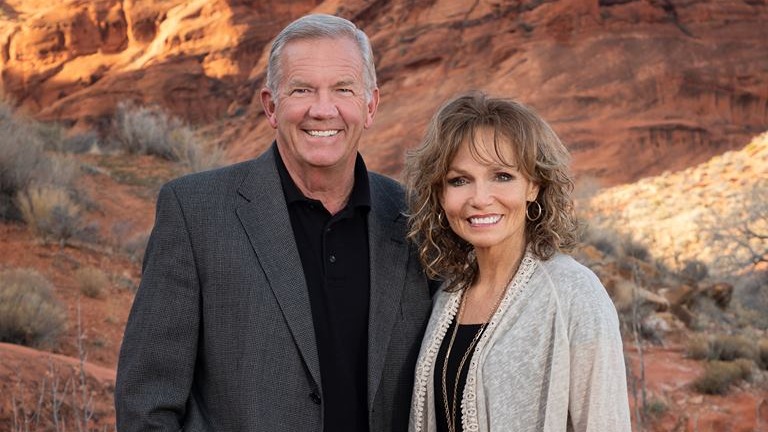 Hear What Clients Like You Are Saying About Us:

Pete Pallota
"It all became a good experience at the beginning with your sales and marketing people. They held my hand from before contract and took me step by step through construction to closing. ​
You have cheerfully lived up to our agreement. Better still, I was made to feel I was dealing with old friends.
Thank you for all your cheerful cooperation and excellent work. It is a pleasure doing business with you. I could not be happier with my new home."

Frequently Asked Questions
How is Bangerter different from other home builders?
We will work directly with you from start-to-end, and then work hard to make sure you're still satisfied after you've moved in.

Garret personally oversees the design and construction of each home insuring Superior Quality and Energy Efficiency in every home.
How do we pick a good location and lot?
As in many areas, finding the right place to build can be challenging. There often is great competition for lots in good locations, especially in good school districts for those families with children.

We always look for that special "something" in a lot, perhaps a slope for an exposed lower level and a great view.
How long will it take and how much will it cost?



Every home-building project is different when it comes to duration and costs. There are a lot of variables in size, lot preparation, features and the time it takes to plan and build a home.
We believe that time spent with clients to plan their dream home is key to ensuring there are no disappointing surprises.
Click Here To View Our Lot Locations
Easy Steps To Your New Home...
1- Visit Model Home And Select Your Lot..
2- Schedule A Design Consultation
Pricing/Plans/ Upgrade Questions Answered
3- Purchase Agreement
4- Pre-construction Meeting With Builder
5 - We Build Your Home!
3 Bedroom
Floor Plans
1400 - 2200 SF
4 Bedroom
Floor Plans
1600 - 1999 SF
4+ Bedroom
Floor Plans
2000 - 2600 SF
4 BDRM UNDER 2000 SQ FT VIEW NOW
4 BDRM OVER 2000 SQ FT ​VIEW NOW
Ivins Utah Model Home
475 South 20 West Ivins, Utah 84738
This is For Sale - Call Sherra at (435) 652-1829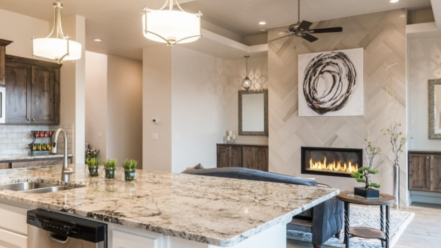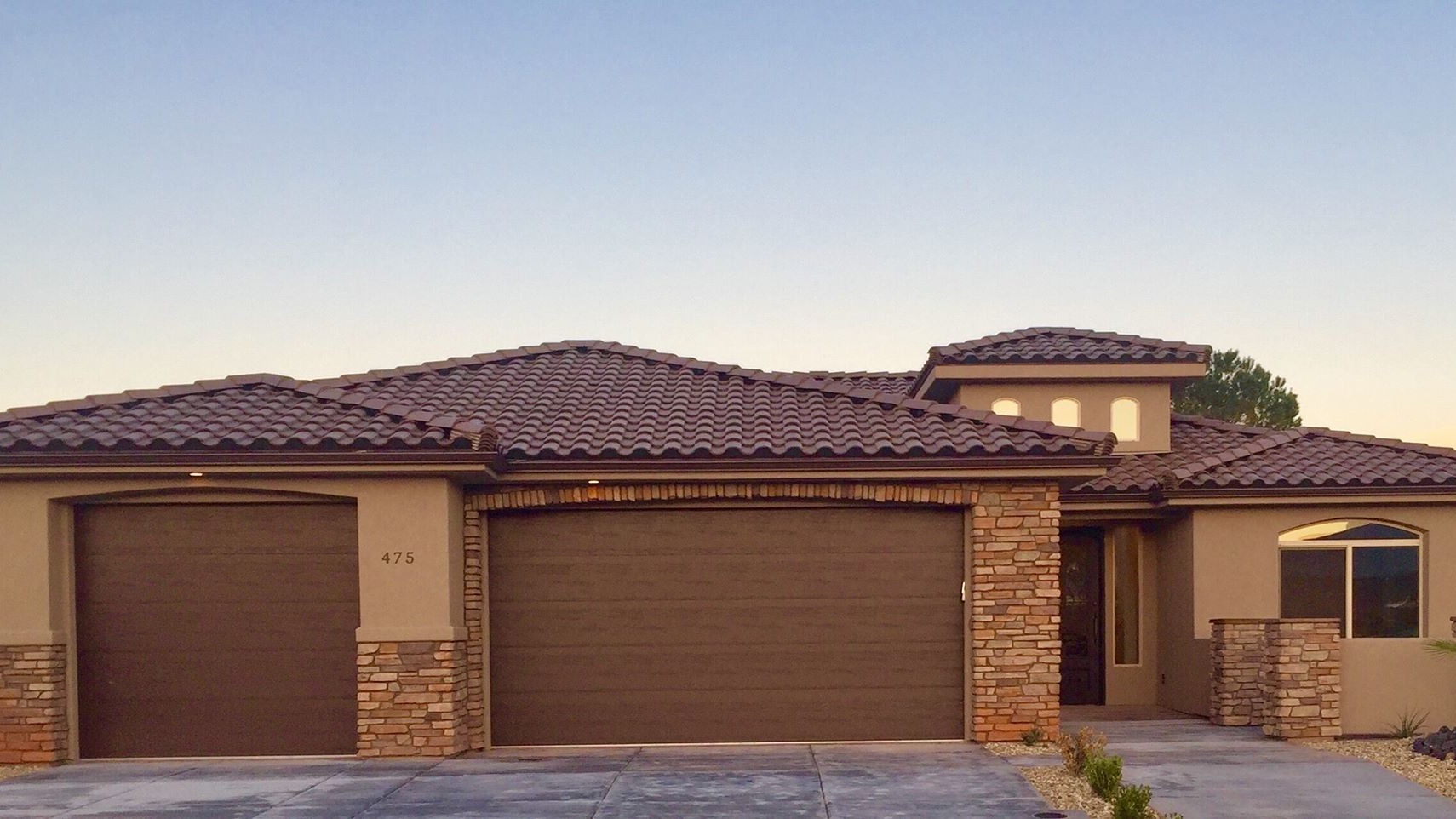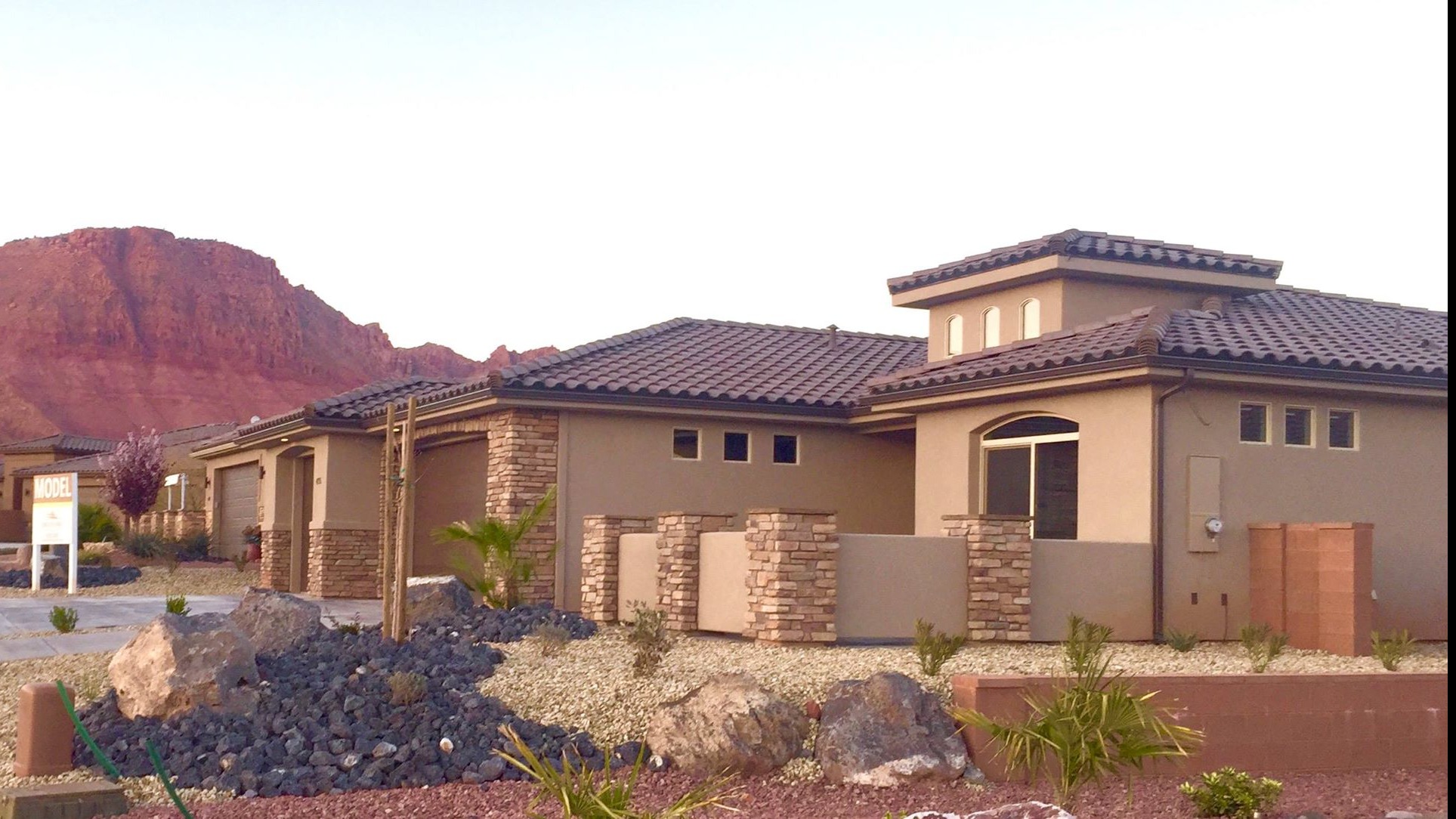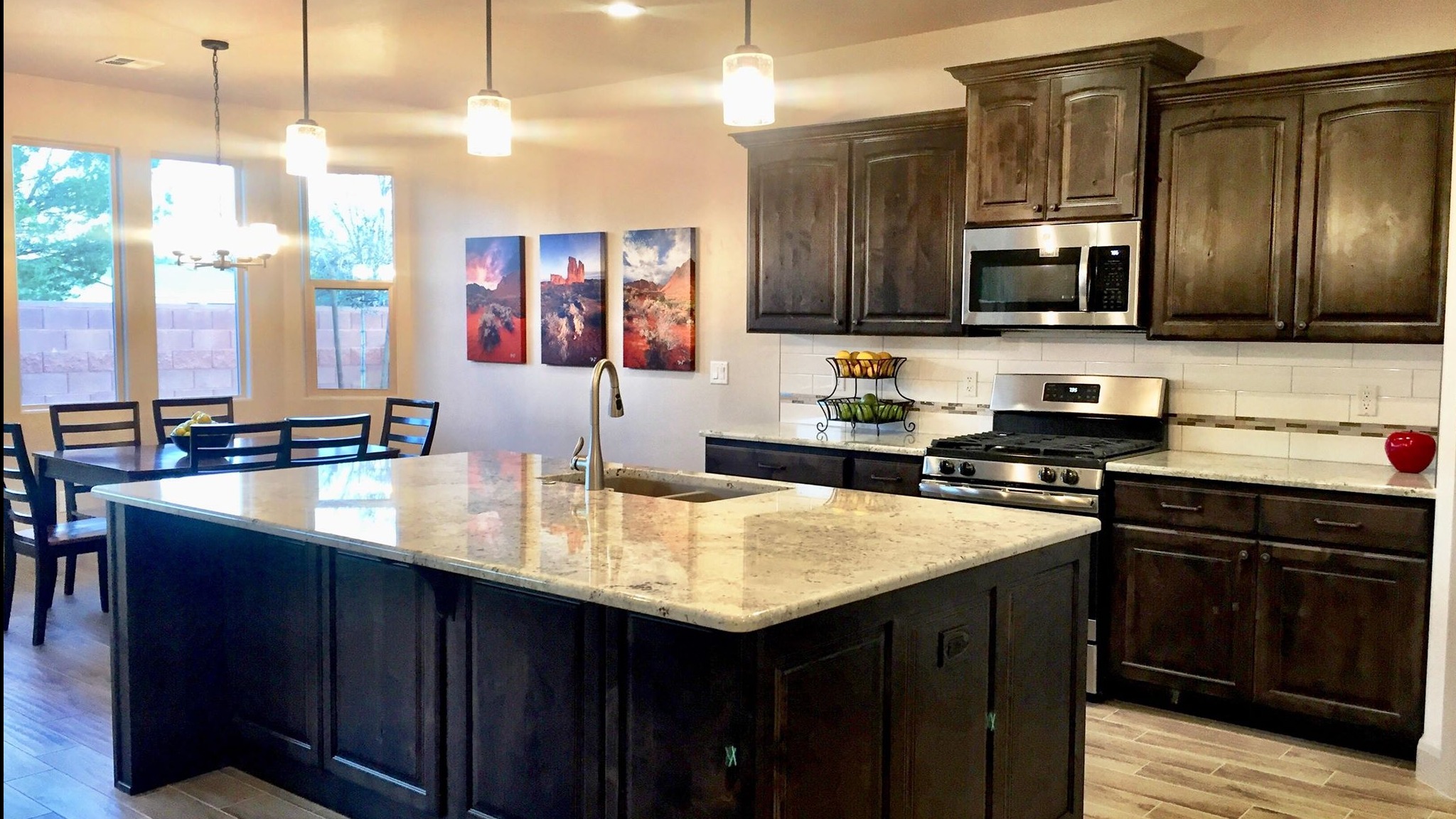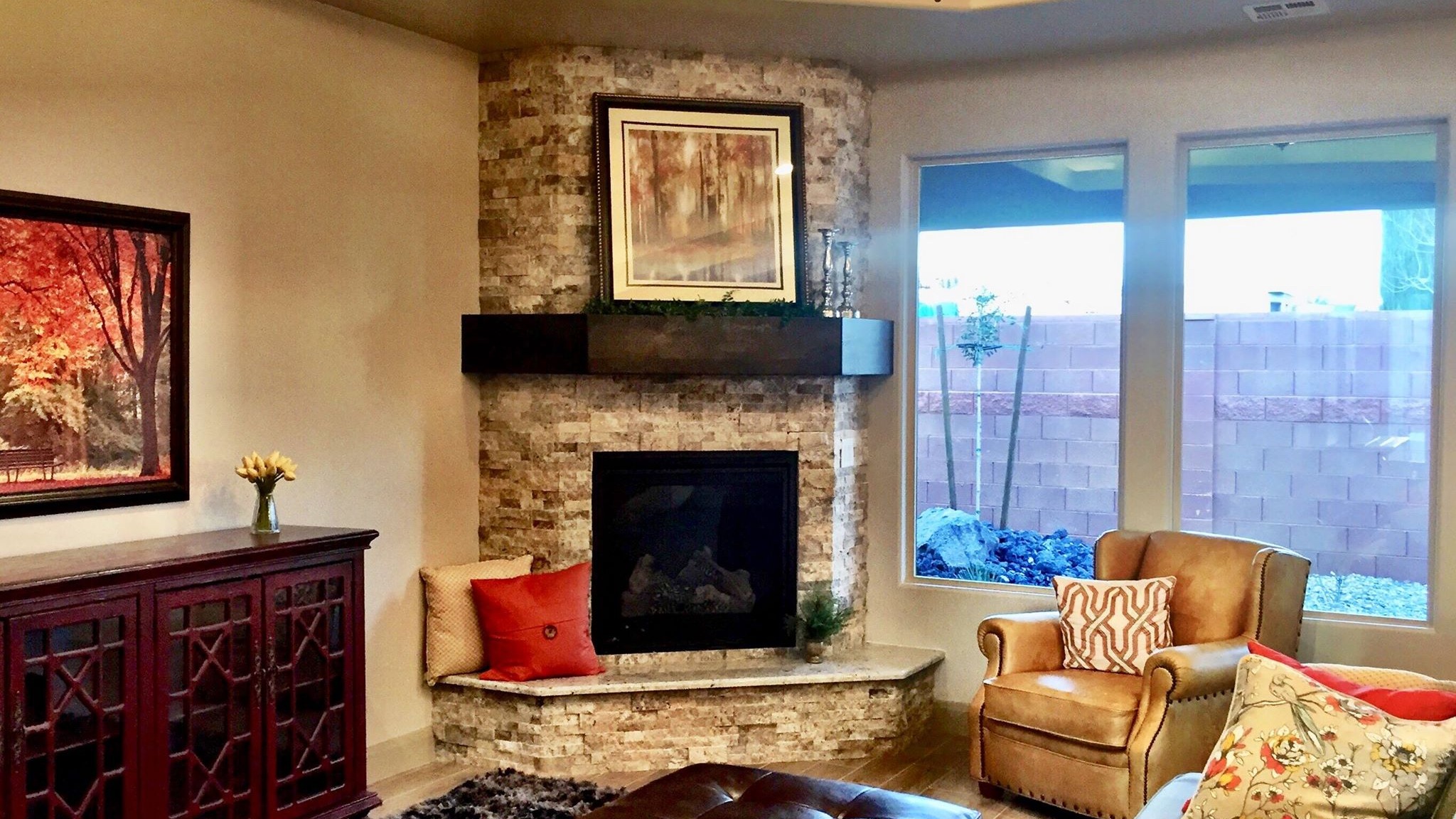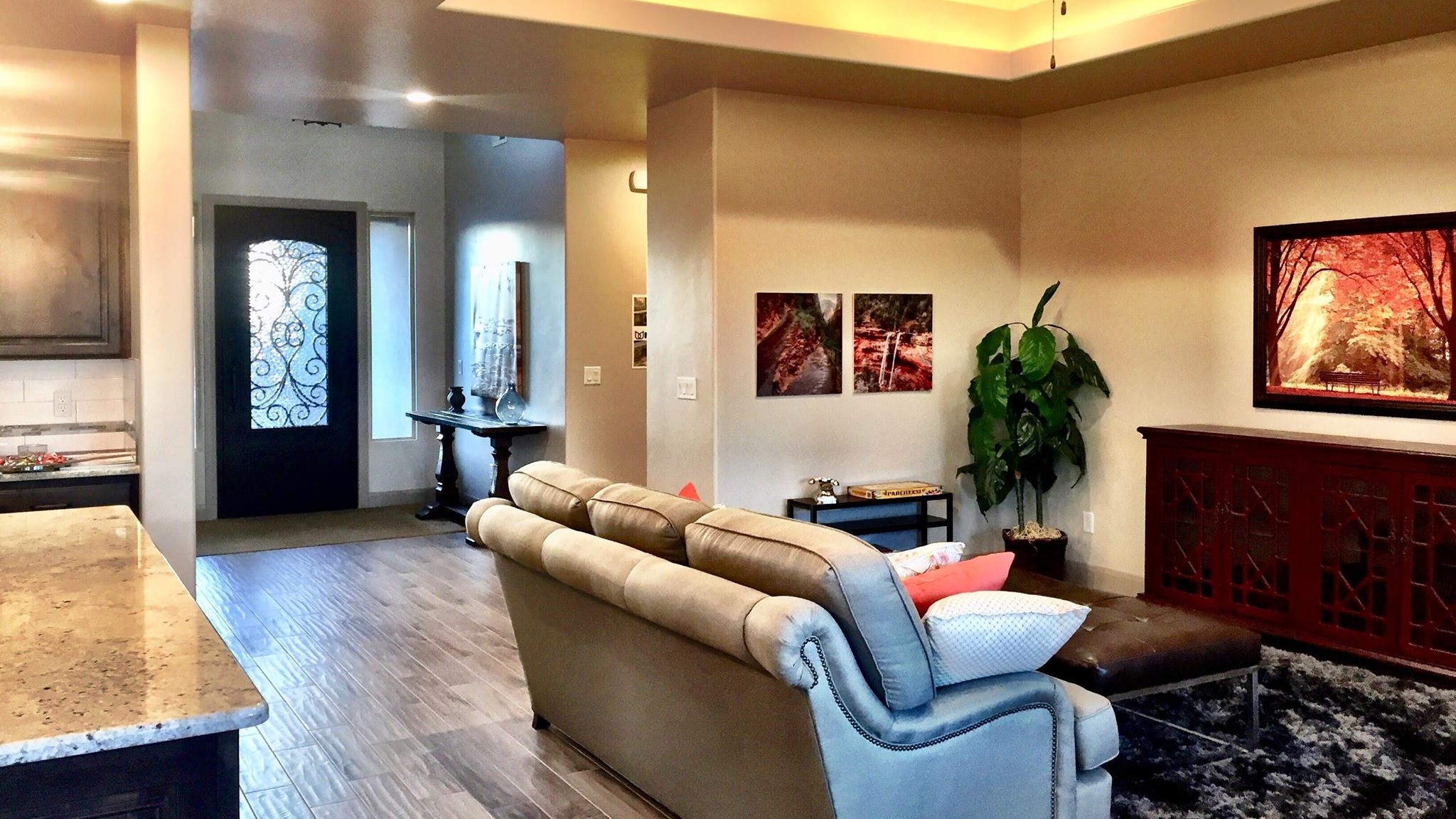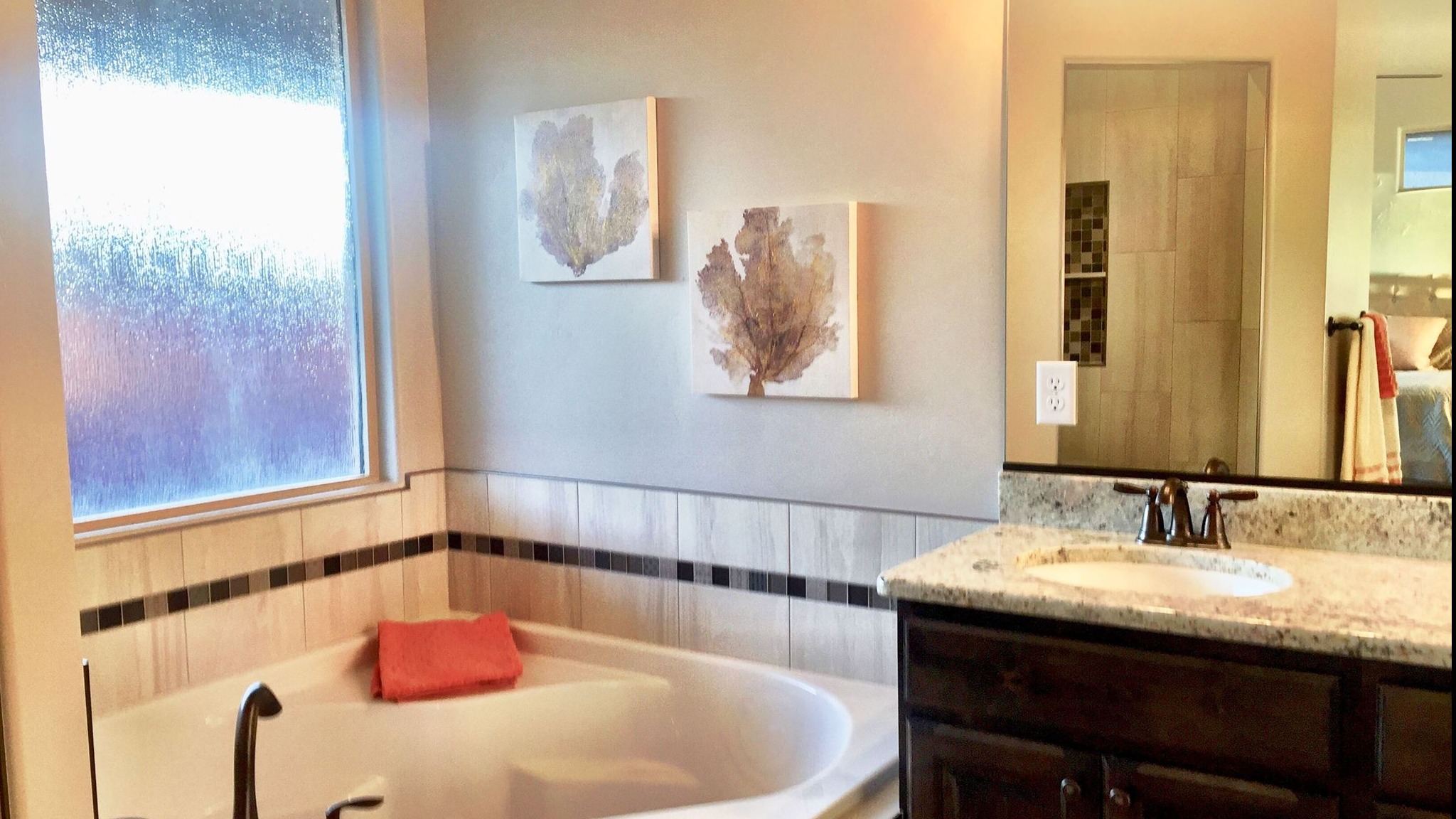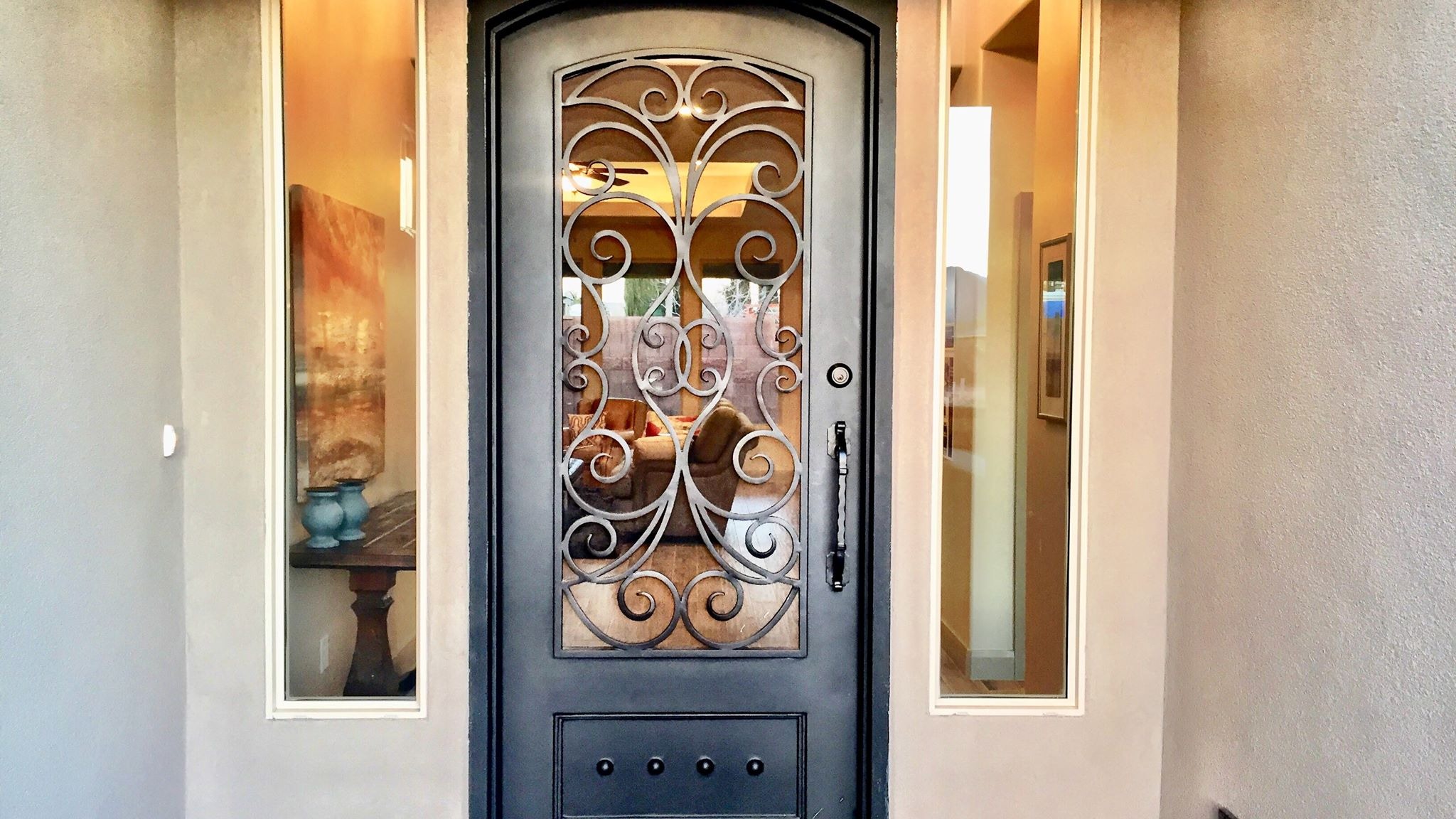 IVINS UT
Model Home Address
475 South 20 West
Ivins, UT
84738
Hours
Monday By Appt.
Tuesday By Appt.
Wednesday By Appt.
Thursday By Appt.
Friday By Appt.
Saturday 10am - 5pm
Sunday Closed
Washington Utah Model Home
490 E. Roadrunner Dr Washington, UT 84780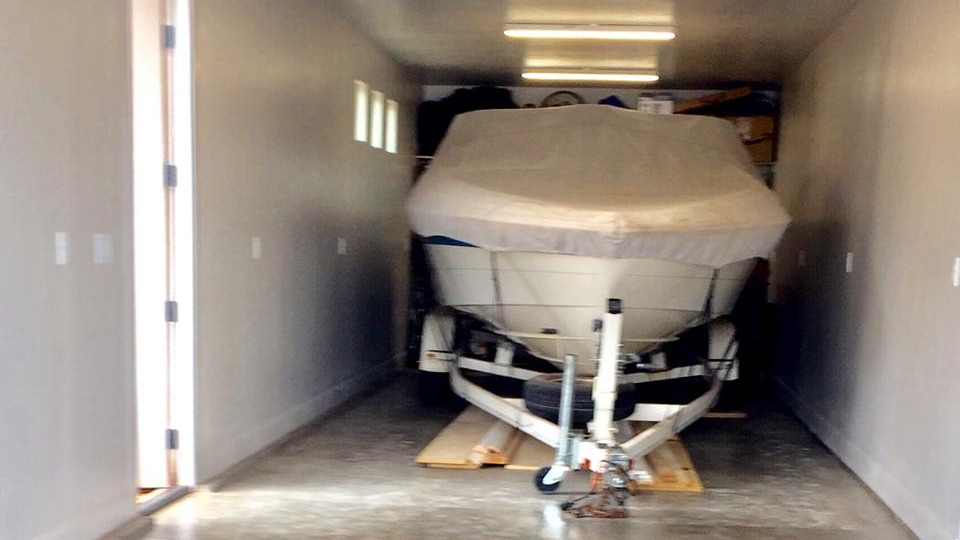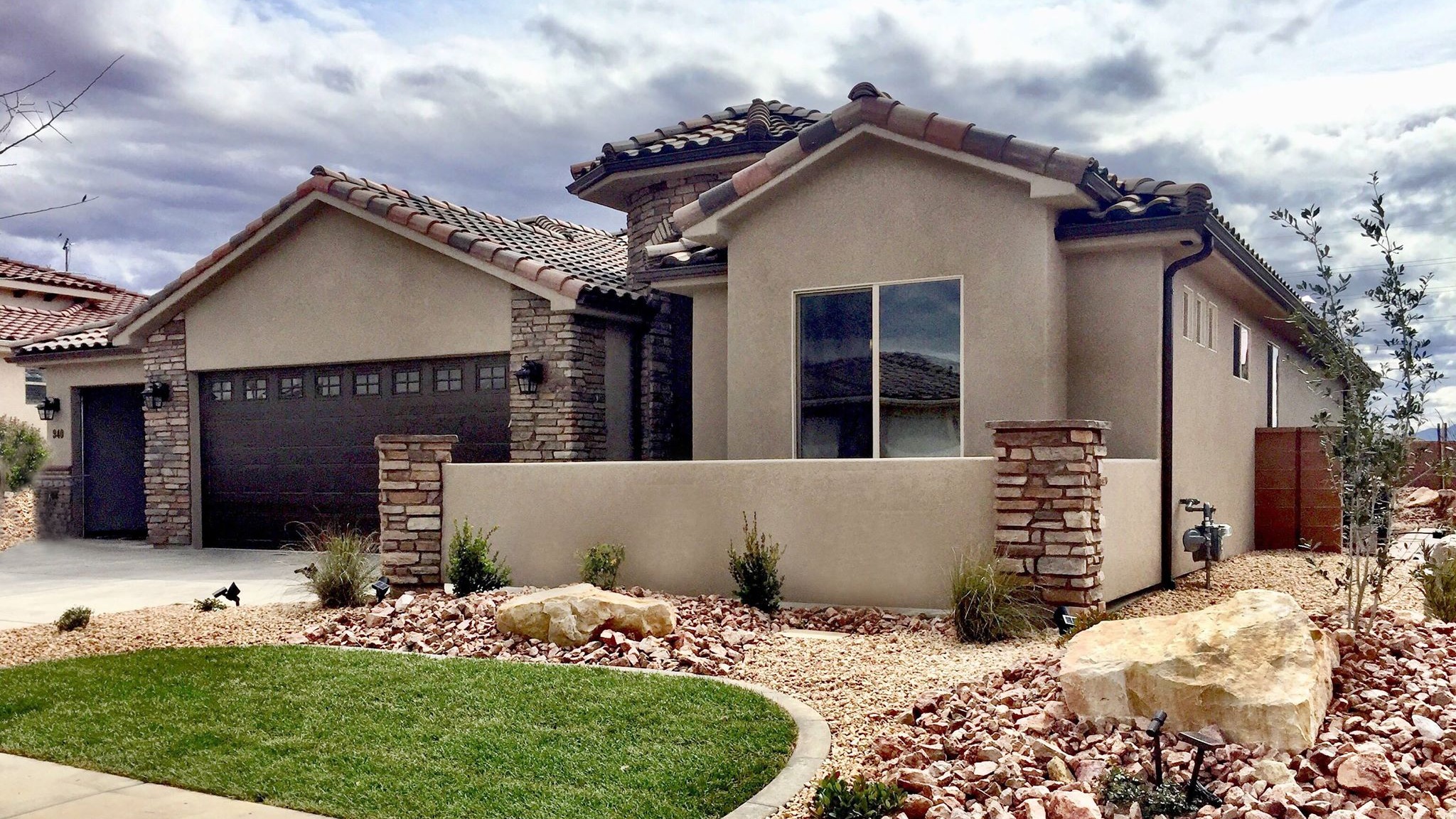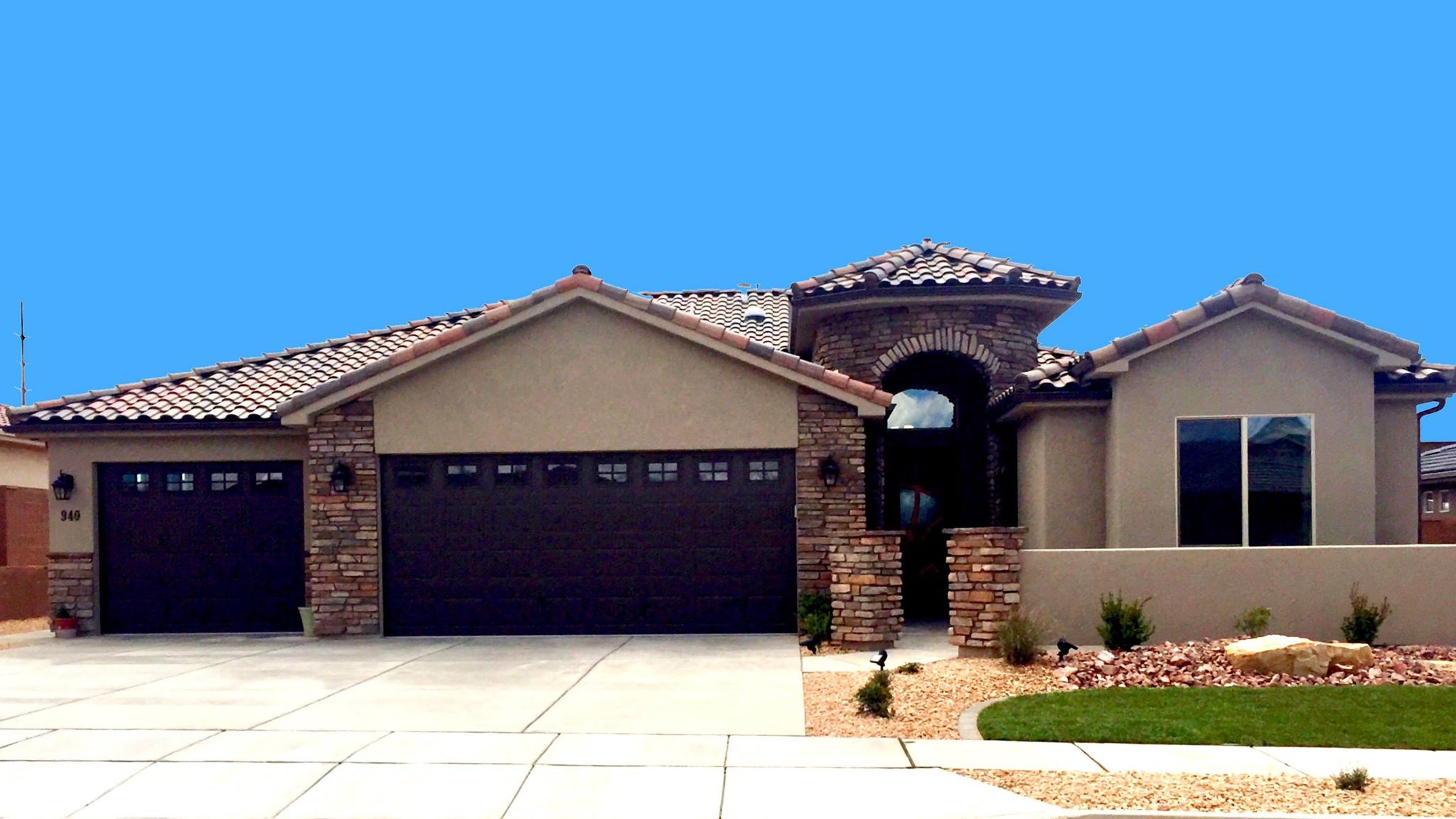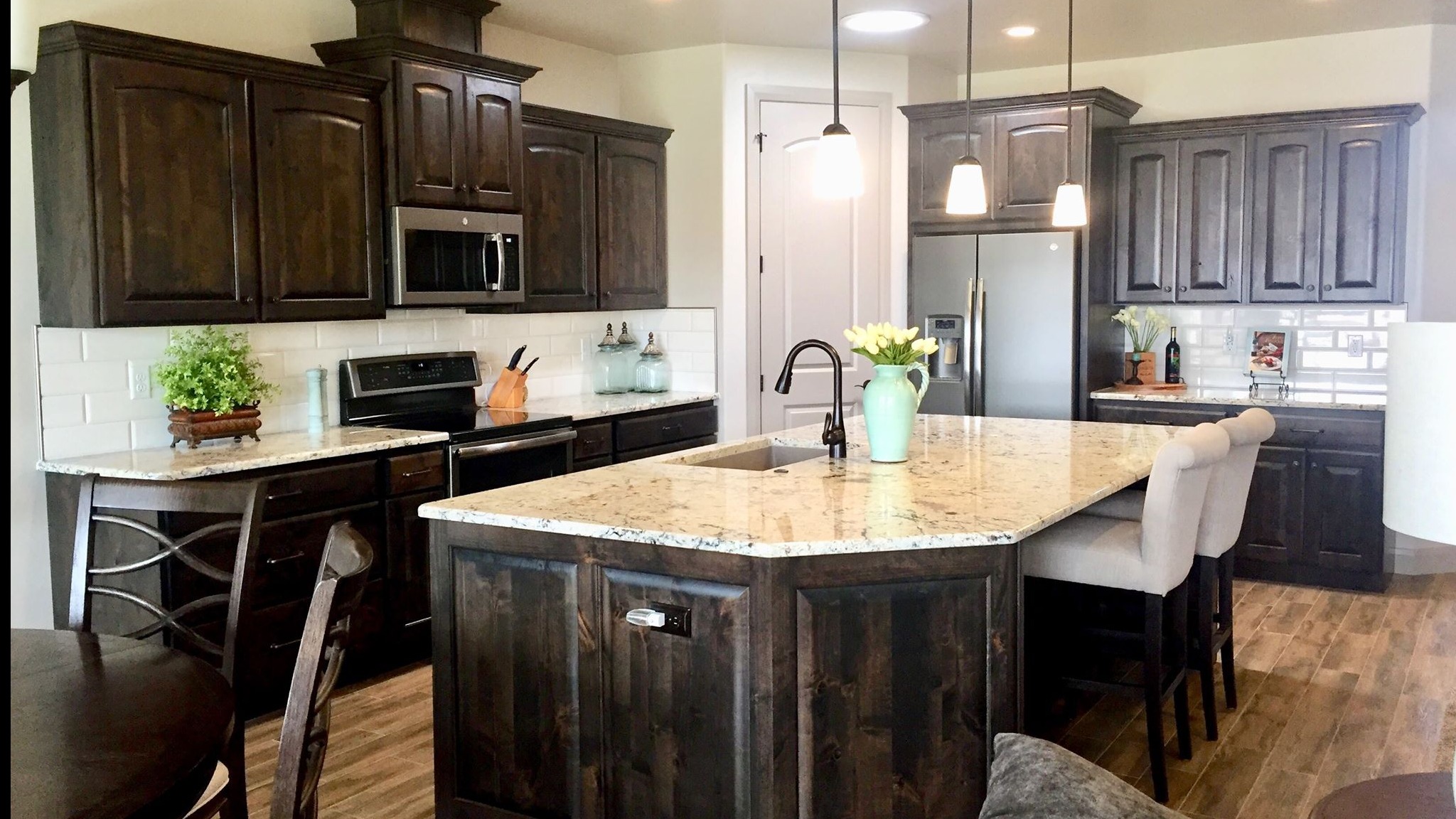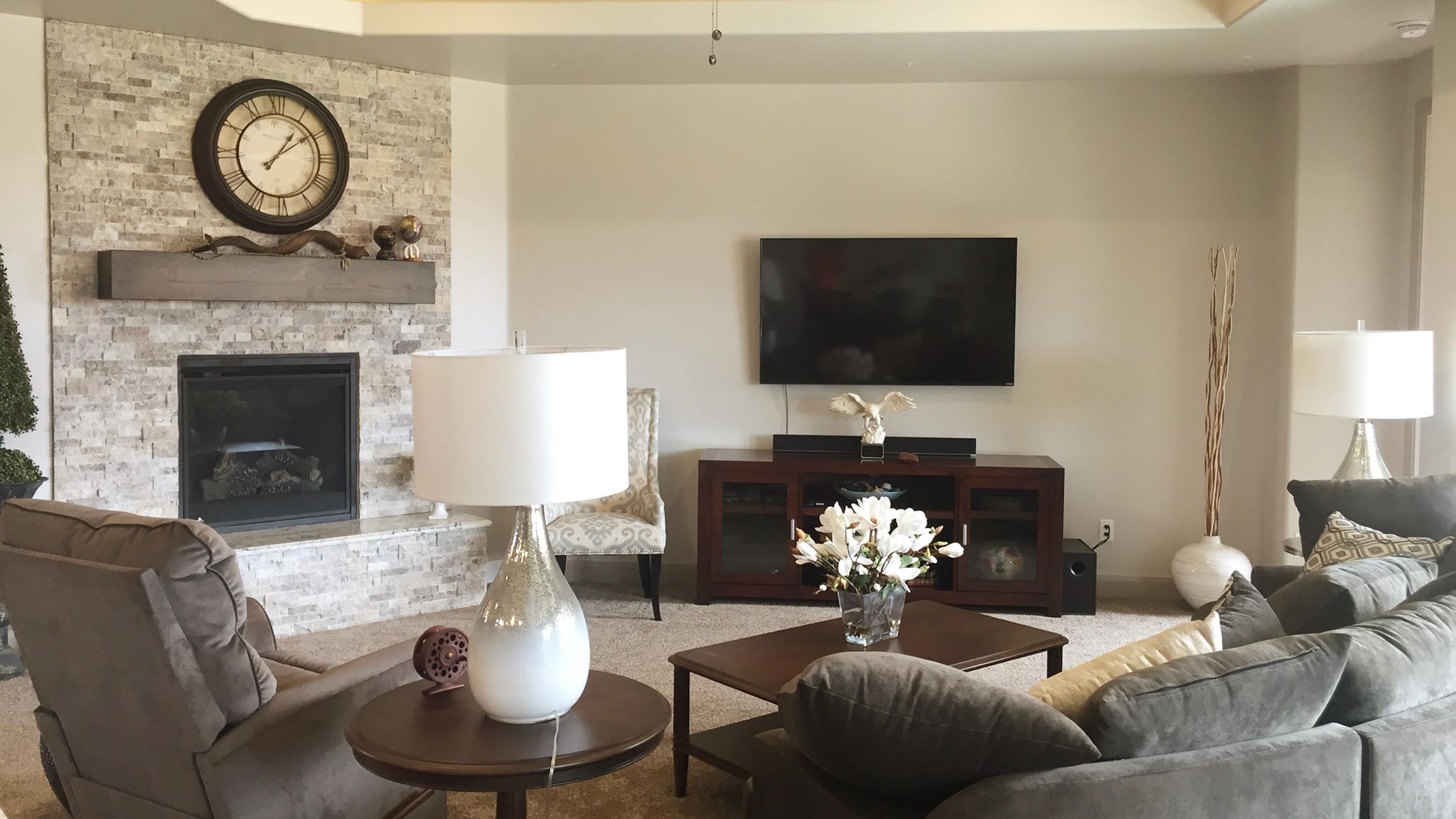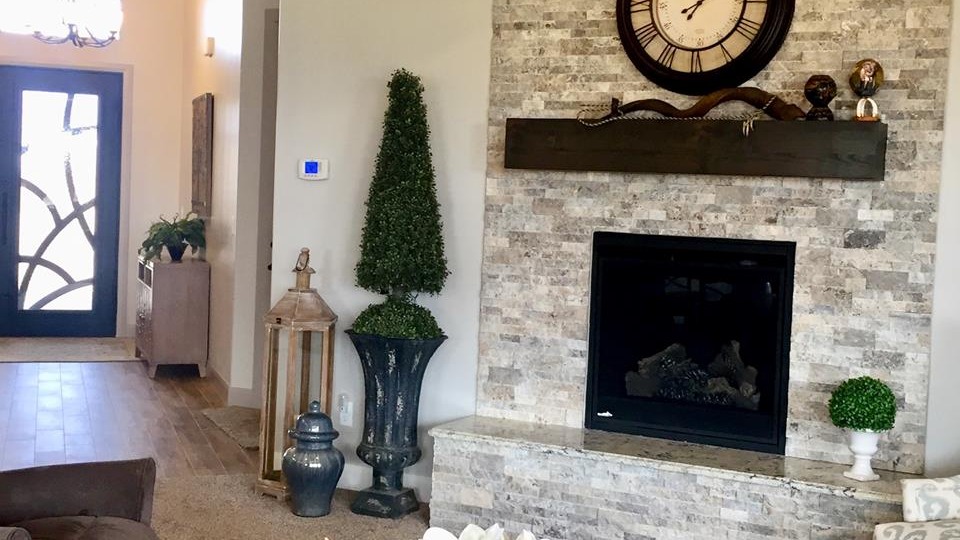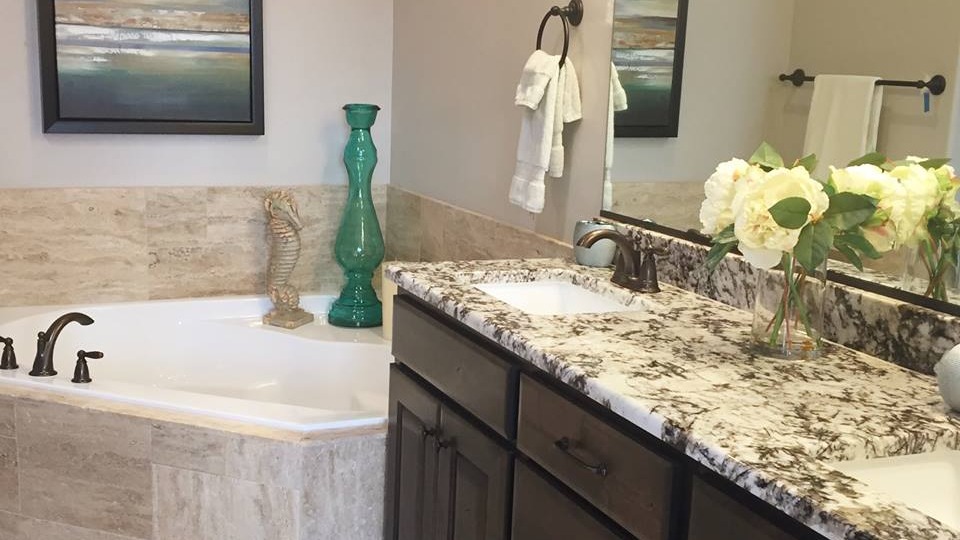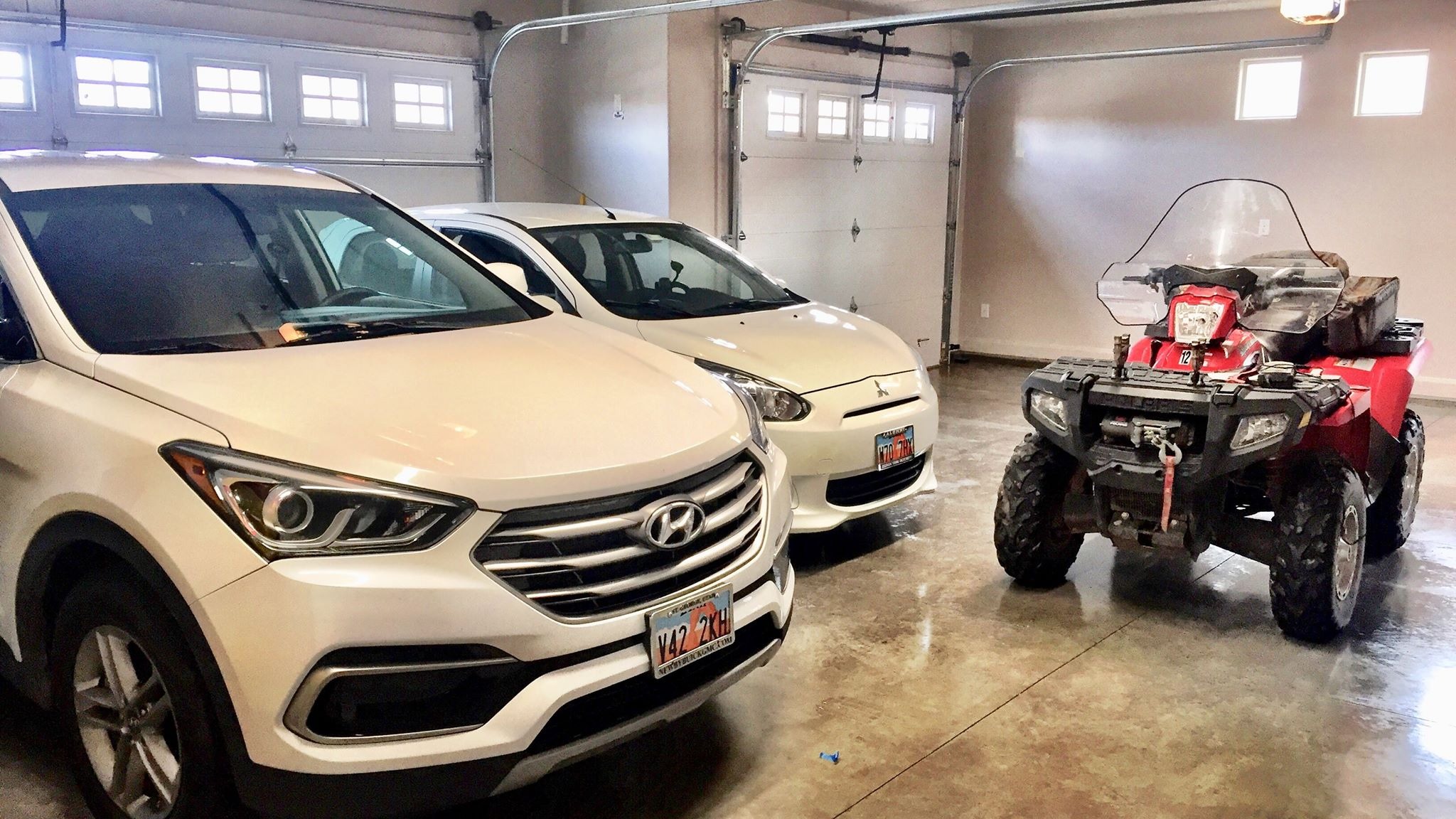 WASHINGTON UT
Model Home Address
940 E Roadrunner
Washington UT
84780
Hours
Monday 12pm - 6pm
Tuesday 12pm - 6pm
Wednesday 12pm - 6pm
Thursday 12pm - 6pm
Friday 12pm - 6pm
Saturday 10am - 5pm
Sunday Closed