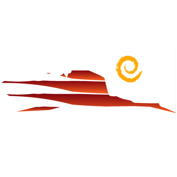 Bangerter Homes Of Southern Utah
50+ Years of Custom Home Contracting Expertise
State of the Art Design Technology
World Class Project Management
Total Craftsmanship Guarantee
PARADE OF HOMES SURVEY!
We're giving away 10 packages to a Resort in Cancun Mexico!
Thank you so much for coming through our Bangerter Parade Home! We value your feedback. Please click the link below to complete a brief survey and you'll be automatically entered to win one of TEN Cancun Mexico vacations!
You could be one of TEN lucky couples to win a 6 day 5 nights accommodations in a Cancun resort! This complimentary hotel resort stay is valued at $1,260.00
No Timeshare Presentation Required
Sweepstakes Rules found if you click here.



Countdown Until 10 Winners Are Selected!
35

DAYS

19

HOURS

38

MINS

31

SECS
CLICK HERE TO GO TO COMPLETE THE SURVEY PAGE
Click Here To Complete The Survey Which Enters You To Win 1 of 10 Mexico Vacations
CLICK HERE TO FILL OUT THE SURVEY!
Address
250 N. Redcliffs Dr. 4B #358
St. George, UT
84790
Contact
P: (435) 652-1829
@: info@bangerterhomesofsouthernutah.com
Hours
Monday 8AM-4PM
Tuesday 8AM-4PM
Wednesday 8AM-4PM
Thursday 8AM-4PM
Friday 8AM-4PM
Saturday Closed
Sunday Closed